How to submit your press release:
1. Click on the logo below where you want to publish your content. It will lead you to a form in the portal you selected.
Select the portal you want your content published: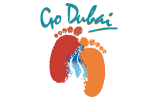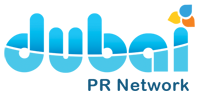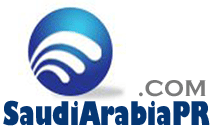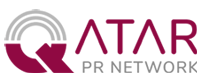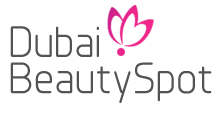 2. Make sure you fill in the correct information, especially the email and the verification part.
3. By submitting your press release you confirm that you're a legal organization and that you allow WorldPRNetwork.com to publish your press release without restraints.
4. If you want to include photos for your content you can submit it through our email link.
5. Publishing your photos is still upon the approval of our Editorial team. Make sure that your photos are of the following sizes: thumbnail = 300 x 200 pixels; main photo = 580 x 380 pixels
6. Submitted PR/Contents will only go live upon the approval of our Editorial team.
7. For special requests, customized or priority publishing, there will be a corresponding fee. Please contact our team for arrangements.
8. By submitting your PR content we assume that you have read and you agree with the terms and conditions listed below.
Terms & Conditions:
1. Submitting your content, articles, press releases or any other material (text and images) for publication to us means you will not hold WorldPRNetwork.com responsible for any charges with regard to copyright infringements should the content you provided be copyright protected by a third party.
2. WorldPRNetwork.com is not to be held responsible for the accuracy of the information submitted online/offline (via email) as press releases by companies, PR agencies or individuals.
3. WorldPRNetwork.com is not under any obligation to include stories submitted by companies or their respective PR agencies regardless of relevance nor can WorldPRNetwork.com be made responsible to remove or edit stories in any event. Any request for immediate editing or removing of content/story will be charged per request (please contact our team).
4. Press releases submitted to WorldPRNetwork.com may be distributed to third party companies for added exposure, however WorldPRNetwork.com is not under any obligation to do so nor can WorldPRNetwork.com be held responsible if articles are not being distributed at all or even in a timely manner.
5. Any and all content submitted to or available via WorldPRNetwork.com may also be made available to handheld devices, mobile phones or any other devices as well as syndicated or sold to any third party site that makes use of the content licensing options or free RSS feeds offered by WorldPRNetwork.com at its sole discretion.
6. Revenue generated from the re-selling or syndication of content submitted to WorldPRNetwork.com shall at all times remain the sole property of WorldPRNetwork.com and no claim for share in such revenue will be entertained.
7. In no event shall WorldPRNetwork.com be liable for any damages whatsoever, and in particular WorldPRNetwork.com shall not be liable for special, indirect, consequential, or incidental damages, or damages for lost profits, loss of revenue, or loss of use, arising out of or related to the WorldPRNetwork.com website or the information contained in it, whether such damages arise in contract, negligence, tort, under statute, in equity, at law or otherwise.
8. All content on WorldPRNetwork.com may be indexed by any reputed search engine. However no content on WorldPRNetwork.com may be republished in part or in full without the expressed written consent of WorldPRNetwork.com with the exception where a press release is issued by the same company that wishes to re-publish it on their own website.